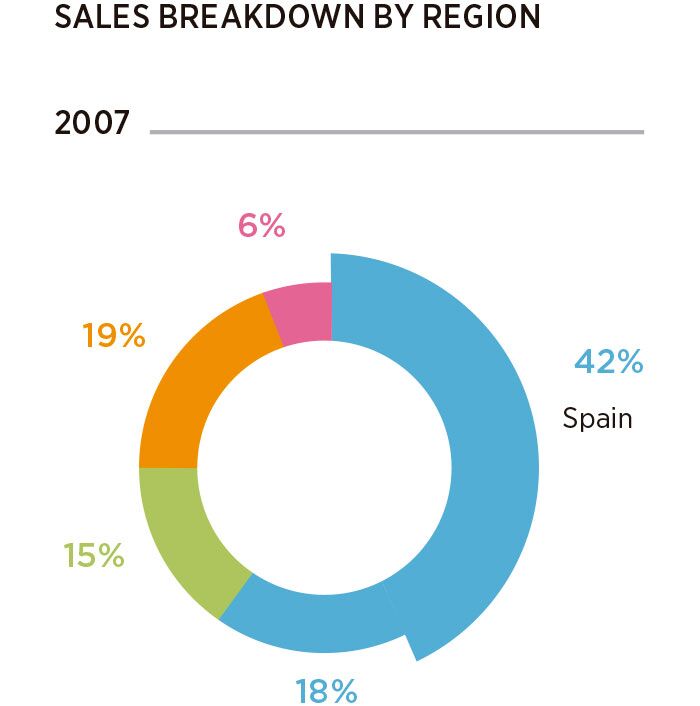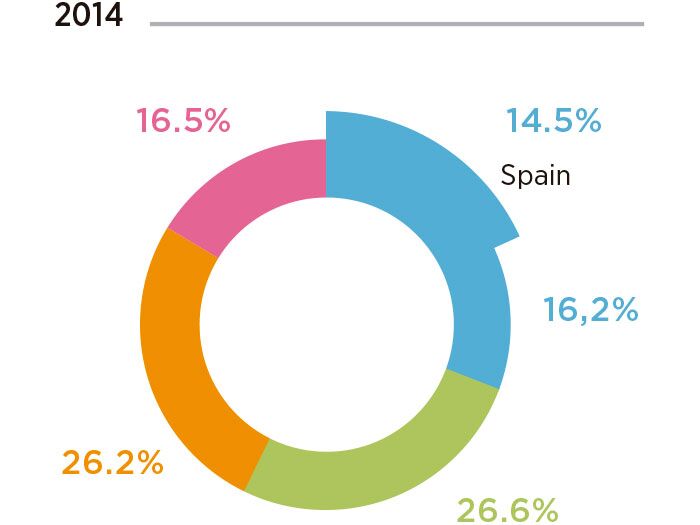 EVERYTHING FOR THE BATHROOM EVERYWHERE IN THE WORLD
In its aim to become the top global operator in the bathroom space sector, the Roca Group is a pioneer in combining global integration and local adaptation. Global integration involves corporate departments — analyzed in the first part of this report—, focused on the synergistic management of resources and policies to balance the needs of all markets.
This organizational model promotes, together with reduced structural costs, that local units focus increasingly on identifying opportunities and developing business on the ground.
Conceptually, the Group is structured into four regions, depending on its industrial structure and strategic growth objectives:
The following pages analyze the performance of each region and its main markets — in the context of a brief outlook of the socio-economic reality of each country —, business development and relevant milestones.
BALANCE BETWEEN REGIONS
The expansion strategy in emerging markets developed in the first decade of the century has managed to offset the impact of the economic crisis in domestic markets — mainly Spain — and gradually ensure equal participation of each region in Group turnover.