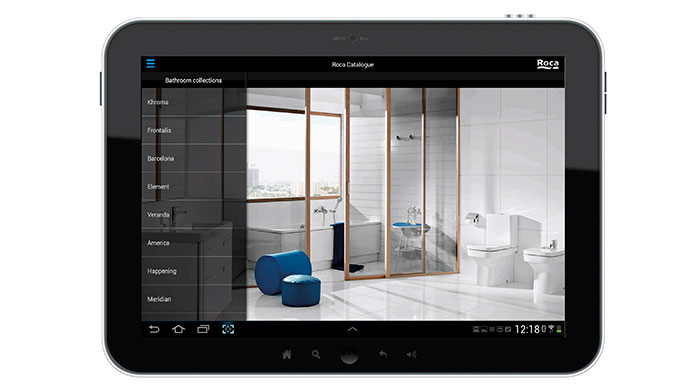 The Roca and Laufen product catalogs are available for smartphones and tablets via an app.
The efforts and resources of the Information Technology Department in 2014 were focused on the improvement and expansion of the SAP platform through the Fusion project, in line with the strategy in recent years. This project is key to the standardization and harmonization of working procedures in the various Group companies, and it aims to act as an accelerator of the company's innovation processes, contributing to the dissemination of best market practices that would contribute to a faster and more effective compliance with strategic guidelines.
Started in 2011, the Fusion project has emerged in recent years as the linchpin of the Group's organizational transformation. After the stages involving conceptual definition and analysis of the company's operational processes, the SAP platform has been gradually rolled out to the various companies. In 2014 it was implemented in Croatia and Poland, and a proprietary solution was developed for the Roca Tiles division. To ensure that new users understand and use the platform efficiently, a specific training team was established within the IT unit.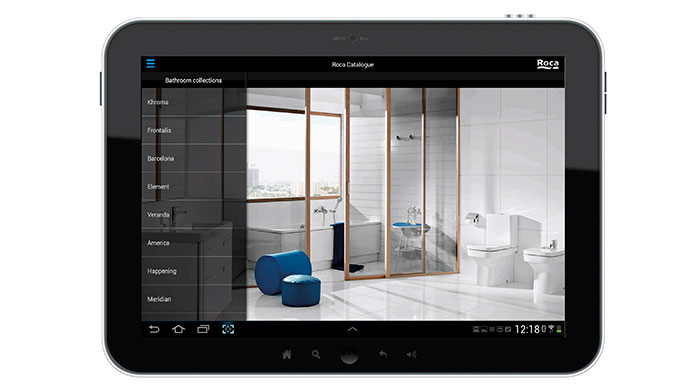 The Roca and Laufen product catalogs are available for smartphones and tablets via an app.
In parallel to the deployment of the Fusion project, in 2014 we began with a phase of functional review of the solution, in order to optimize the processes implemented to date and extend the capabilities of SAP modules. The implementation of improvements in demand planning and production within SAP-APO are worth highlighting. They allow aligning the supply chain and improve the quality of stock and delivery dates. Improvements have also been applied in the quality of the master data in the MDM (Master Data Management) module, and a pilot of the cloud-based CRM-SAP module was carried out.
The Group has also made progress in the implementation of IT solutions for its customers and prescribers thanks to a global agreement signed with Swedish company BIMobject, leader and pioneer in the development of BIM (Building Information Modeling) solutions. BIM is the new standard of design, construction and maintenance of buildings and infrastructure. It facilitates collaboration and transfer of information between all actors involved in the life of a project (owners, architects, builders, material manufacturers, maintenance companies, etc.). The agreement includes the creation of BIM objects and the publication of Roca and Laufen catalogs in this format, which allows a closer relationship with the professionals who use these brands' products in their projects.
THE GROUP HAS ADOPTED THE BIM STANDARD TO FACILITATE COLLABORATION AND TRANSFER OF INFORMATION AMONG PEOPLE INVOLVED IN A PROJECT