Commercial Management
The concentration of manufacturers, the major consumer demand at all levels — technological, functional, hygienic, aesthetic, environmental — and diversification of distribution channels are the main global trends in the bathroom space sector, which has a single rate of transformation in its history. To properly address these trends, in 2013 we launched a first restructuring phase, aimed at aligning the Design, Marketing and Production processes — grouped under a common corporate umbrella — to ensure greater productivity and procurement efficiency and focus capabilities on real needs in each market.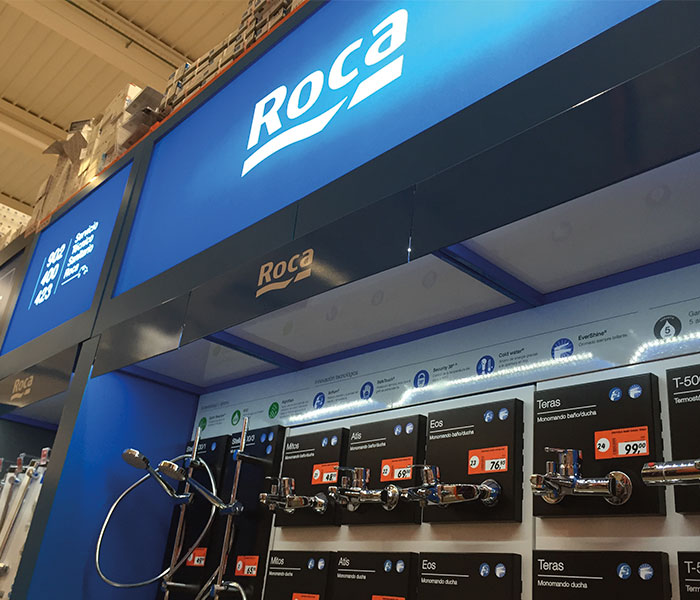 The Group has made progress in 2014 in consolidating the presence of its brands in new distribution channels.
The "Everything for the bathroom everywhere in the world" concept reflects the aspiration to generate business in all bathroom space categories and in all markets in which the Group operates, based on systematically harnessing opportunities. FY 2014 has been particularly intense in two lines of action: market penetration and positioning ourselves as a world-class supplier in all bathroom space product categories.
Both lines are structured on the basis of adapting supply to the specific needs of each market and, within them, each segment and channel. In view of the diversity of cultures in which the organization operates and the speed at which changes occur in the sector, the Group's business intelligence unit identifies the key trends and provides the necessary knowledge for developing the business strategy. Broadly speaking, and despite the cultural differences that may exist between regions, entry-level segment users are getting more demanding on issues of design and technology features. In parallel, DIY chains and e-commerce stores are consolidating their appeal as distribution channels. In turn, the middle segment is committed to more integrated bathroom spaces, which allow cross-selling various product categories, and continue relying mostly on traditional distribution. This trend is intensified in the upper segment, heavily influenced by brand image, calling for total integration of elements and high standards of differentiation, comfort and luxury.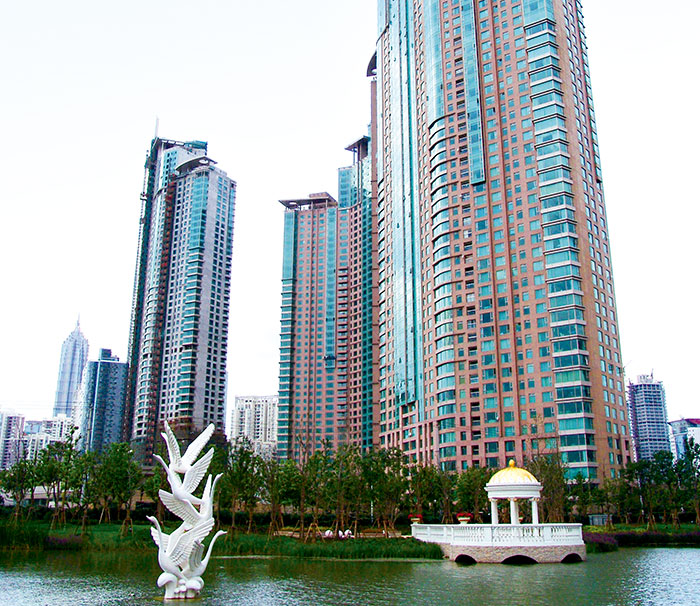 Prestigious hotel chains such as Crowne Plaza, Holiday Inn, Hilton and Marriott rely on the capacity and quality of the Group's brands.
To meet the challenge posed by the complexity of the market and the rules of globalization, we are working on a strategy to comprehensively address brand positioning, marketing and new product launches, in order to serve all distribution channels and all product applications, both in private and semi-public environments. This fully customer-oriented strategy enables product development focused on sale and with adequate profitability, a more streamlined and efficient catalog and consistent quality across all markets.
The Group has worked to this end in 2014 to combine the trusted relationships with traditional distributors (which continue as a key sales force in most markets and segments) with a consolidated presence in new channels by designing specific solutions for DIY chains, mainly focused on ease of assembly and installation, and a pilot e-commerce project launched in China, with the potential of spreading to other markets. In parallel, as part of the market penetration objective, in 2014 the company has committed to three high-potential markets where it had little presence to date. In Australia and Scandinavia it acquired firmly established local distributors. And in Thailand, it created a new company with a local distribution group. The exclusive release of the Laufen Pro Nordic collection stands out as an example of product adaptation.
THE COMMERCIAL STRATEGY COMPREHENSIVELY ADDRESSES BRAND POSITIONING, COMMUNICATION AND NEW PRODUCT LAUNCHES
The second line of action — the Group's positioning as a benchmark provider in all categories — features innovation as the keystone of development. Innovation is approached from a holistic perspective to meet future market needs in terms of volume while achieving maximum customization of the final product, depending on local demand. This strategy allows focusing innovation on the real business opportunities in each market.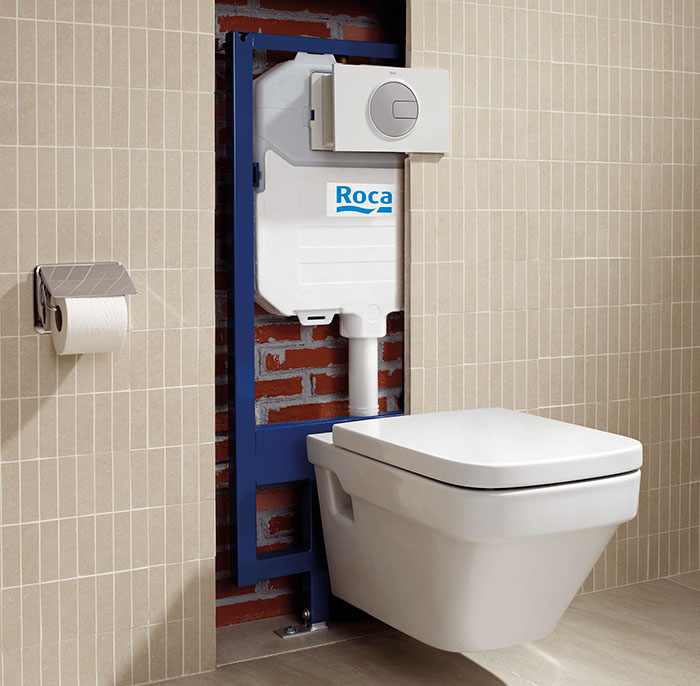 The development of new categories also includes increasingly simple and integrated systems in the bathroom space.
In sanitary ware, we developed a syphon toilet platform for China and the United States, and released the Alba toilet, which stands out for its high-tech features, for the Asian market as part of a collection of the same name. Following the consolidation of the platform system in the industrial process, the remaining bathroom space categories (faucets, furniture, screens and accessories) develop based on the catalog adaptation to different market segments and establishing synergies with the supply of sanitary ware and ceramic tile of the various brands.
The Group's comprehensive bathroom space offering and its industrial and service capacity have enabled it to continue winning major projects around the world. In 2014, the Group's products have been installed everywhere from the Eiffel Tower in Paris to the Olympic Village for the 2016 Olympic Games in Rio. New contracts have been won with prestigious hotel chains Crowne Plaza, Holiday Inn, Hilton and Marriott, and major large-scale projects such as the new city of Bismayah in Iraq. In this regard, a new project management system has been developed by areas especially geared toward the supply of porcelain and faucets, to define the needs of the various regions more accurately and create more targeted plans.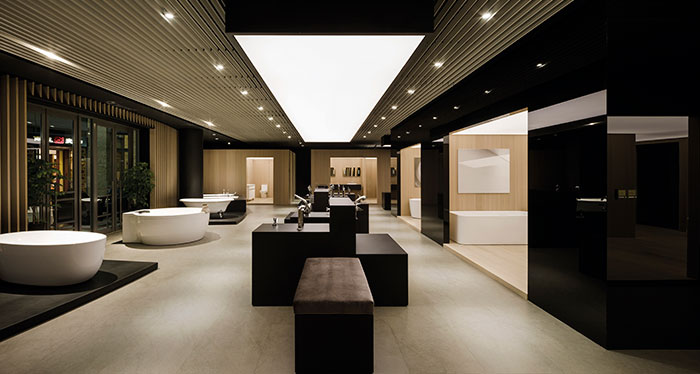 The roll-out of a single Technical Service model for all Group brands and markets also continued, in order to structure a system that guarantees standard product quality and service. This corporate unit is in charge of customer care in managing repairs and replacements and tasked with product support to field questions from prescribers and technicians. Since 2012 we have worked on the standardization of technical services in all markets through a project being developed in various phases. After covering the main markets of Western Europe and Asia in years prior, in 2014 it was extended to Russia, Poland and the Balkans and Middle Eastern regions.