A masterclass in warmth, elegance, and welcoming hospitality
Hotel Casa Cacao, Girona, Spain
HOTEL CASA CACAO, GIRONA, SPAIN
---
Project type

Hospitality

Location

Girona, Spain

Interior Designers

Sandra Tarruella Interioristas

Photos

Meritxell Arjalaguer, Joan Pujol-Creus

Roca Products

Raindream, Rainsense, Virginia freestanding bathtub, Meridian wallhung WC, Loft & Loft-E-faucets, Stella Hand-shower, In-wall frames, Superinox and Hotels Accessories,PL1 & PL7 Dual Flush, Access Collection, Sentronic Faucets,Natura Furniture, Monodin Faucets
---
Context: Where Chocolate Meets Hospitality and Design

Renowned pastry chef Jordi Roca, known for his wildly imaginative creations, has always had a special affinity for chocolate. Building upon this passion, Jordi embarked on a new venture with the opening of Casa Cacao, a bean-to-bar chocolate shop, workshop, and café, which quickly prompted the creation of a boutique hotel, alongside his like-minded sister-in-law Anna Payet.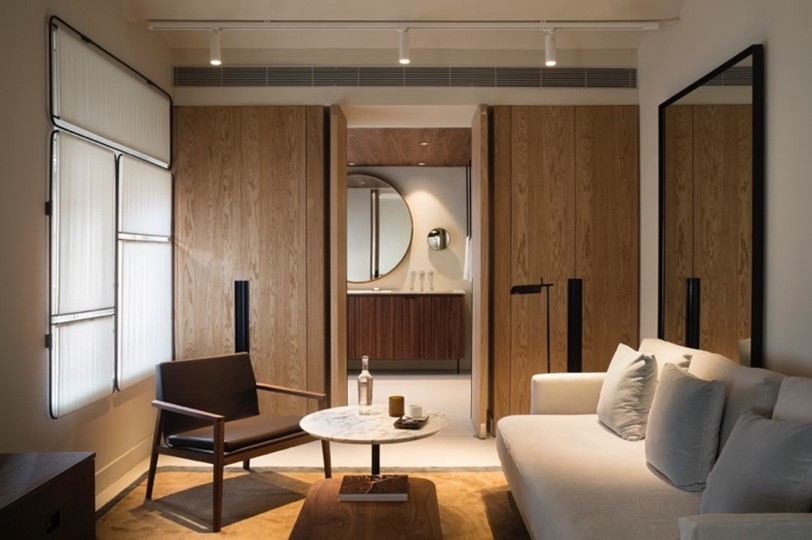 Commission: Embracing Heritage with Sweet Inspirations

Nestled in the heart of Girona, the 15-room Hotel Casa Cacao occupies an historic 1960s building and gracefully embraces the charms of this small city and the beauty of chocolate. With a thoughtful design by Sandra Tarruella Interioristas, known for their modern and elegant designs in the hospitality industry, the hotel blends the allure of chocolate with the Roca family's commitment to creating unforgettable experiences.

To ensure a continuity with the renowned El Celler de Can Roca and drawing inspiration from the confectionary shops from the 1950s and 1960s, the designers chose aesthetic elements, materials and colours that pay homage to this period while incorporating contemporary touches. Wood, traditional lime gesso paint, leather, linen, and wool are used to create an elegant, textural, and welcoming mood. "We wanted to transmit all the passion, personality and excellence of the Roca brothers," Sandra Tarruella notes.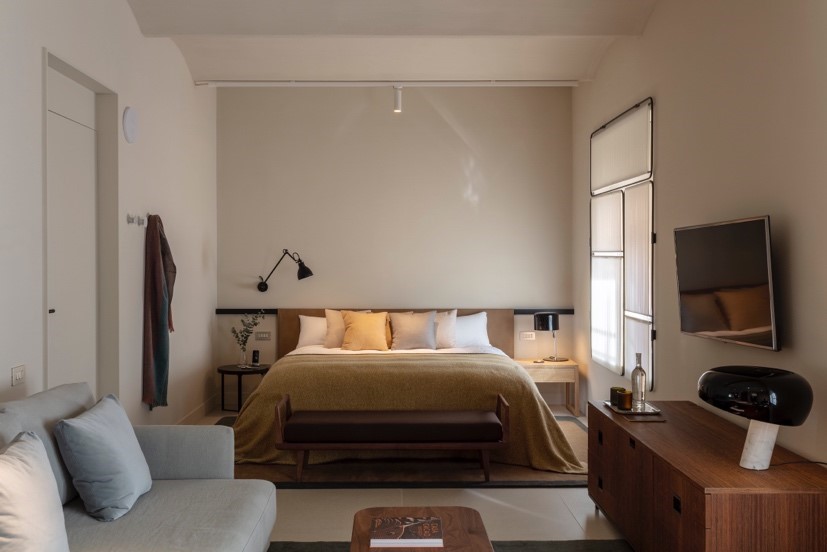 Collaboration: Harmony and Continuity at Hotel Casa Cacao

Like the meticulously handcrafted chocolates produced in the ground-level workshop, each room within the hotel is carefully designed with the utmost precision and thoughtfulness. The same level of attention was extended to the bathrooms, which the designers turned into exceptional and intimate spaces that merge into the main bedroom.
Designed in an earth-toned aesthetic, the bathrooms offer a perfect fusion of modern style and timeless elegance. Using two large pivoting doors to open the space, the bathroom becomes an integral part of the overall design. Consequently, the selected bathroom products needed to have both a visual appeal and create an overall sense of harmony and continuity. Sandra Tarruella Interioristas chose Roca products because "their desired quality and aesthetics were very much in line with the project's vision".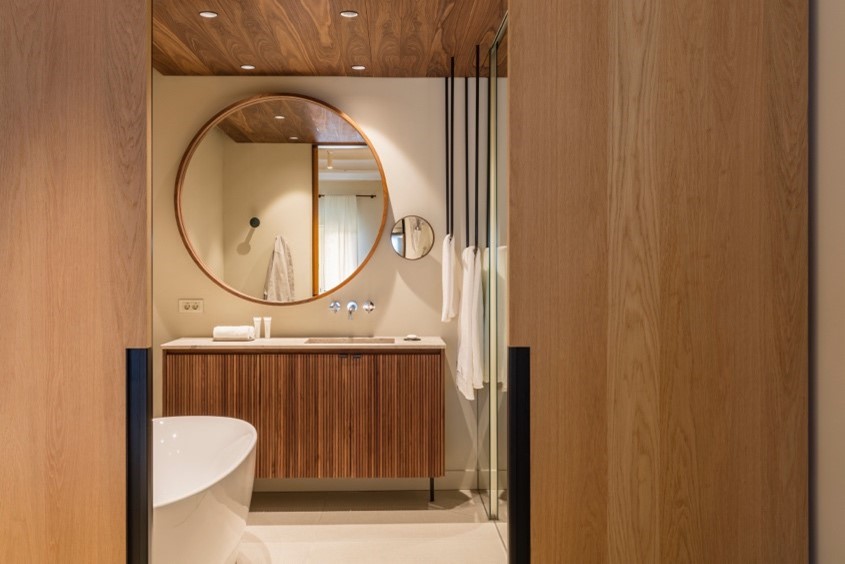 Completion: Unifying Elegance and Elevating the Boutique Hotel Ambience

The boutique ambiance of the chocolate shop and hotel seamlessly incorporates the essence of Roca products, blending style and function. In the pursuit of excellence and creating a memorable experience, it was imperative to select bathroom fixtures that prioritize energy efficiency, accessibility, and durability. The chosen elements, from hand showers with versatile functionalities, to showers that offer a spa-like retreat, every aspect was carefully considered to achieve a cohesive and visually pleasing bathroom design for each room in the hotel.

With the Hotel Casa Cacao, Roca hospitality and Roca bathroom solutions found a perfect union. Warm and welcoming spaces complemented by well-made products and accessories reflect both brands' approach to creating memorable moments and finding pleasure in the everyday.