Roca expands its international network with the opening of the first Roca Gallery in Latin America located in São Paulo
18/09/2023
Fernanda Marques' elegant design of the Roca São Paulo Gallery is poised to emerge as a prominent landmark on the São Paulo design scene, promising to foster conversations with professionals and society about architecture, design, innovation and sustainability.
The grand inauguration of Roca São Paulo Gallery took place on September 15th, 2023. With this ambitious space located on the elegant Avenida Brasil, Roca expands its international network of galleries and reinforces its position as a world leader. Designed by Brazilian architect Fernanda Marques, Roca São Paulo Gallery promises an immersive experience for both society and the visionary minds of architects and designers.
Conceived a decade ago, the Roca Gallery concept has flourished, establishing its presence in several prominent global cities, including Barcelona and Madrid (Spain), Lisbon (Portugal), London (England), Shanghai and Beijing (China).
"By enriching the experience of both professionals and the public, every Roca Gallery embodies a commitment to curating exhibitions, hosting insightful debates and facilitating cultural activities in their city. Beyond being a mere showcase for our products, the Roca Gallery has evolved into a profound channel of communication and place to network," says Marc Viardot, Global Marketing & Design Director of the Roca Group.
Serving as a hub of knowledge and a source of architectural, artistic, and cultural inspiration in the heart of the metropolis, Roca São Paulo Gallery will revolutionize the way it engages with the market, people, and the city itself.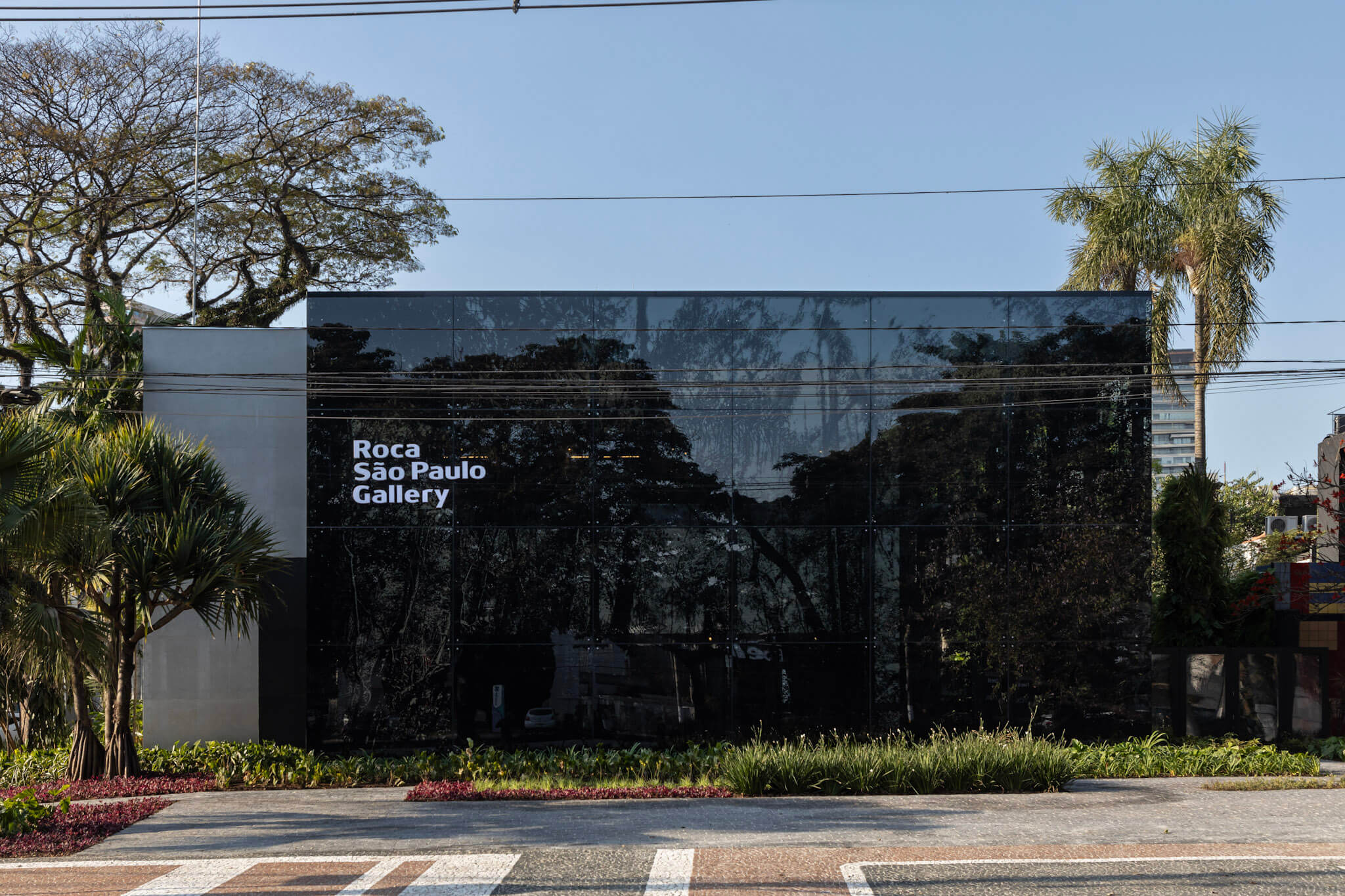 The Project
The Roca São Paulo Gallery bears the distinguished signature of Brazilian architect Fernanda Marques, whose work has earned her many prestigious awards, including the iF Design Award, The International Property Awards, the A' Design Award, the Red Dot Design Award, and the AD Awards, among others.
In the esteemed company of architects who have lent their vision to our Roca Galleries worldwide, Fernanda joins the esteemed group that includes Borja, Lucía and Carlos Ferrater (Roca Barcelona Gallery); Carlos Lamela (Roca Madrid Gallery); Carlos Ferruz (Roca Lisboa Gallery); Zaha Hadid (Roca London Gallery); Francesc Rifé (Roca Shanghai Gallery); and Ma Yansong (Roca Beijing Gallery).
Celebrated for her sophisticated design sensibilities, Fernanda Marques, brings her signature touch of elegance and contemporaneity to this project. Drawing inspiration from the natural world, Fernanda infuses the space with the exuberance of nature cultivating an atmosphere of well-being and connection. Conceived as a tribute to the Atlantic Forest, the glass structure merges modern aesthetics with a deep connection to nature, promising an immersive experience for visitors. Roca São Paulo Gallery not only embodies Roca's commitment to architectural and design excellence, but also conveys the essence of Brazil and modernity.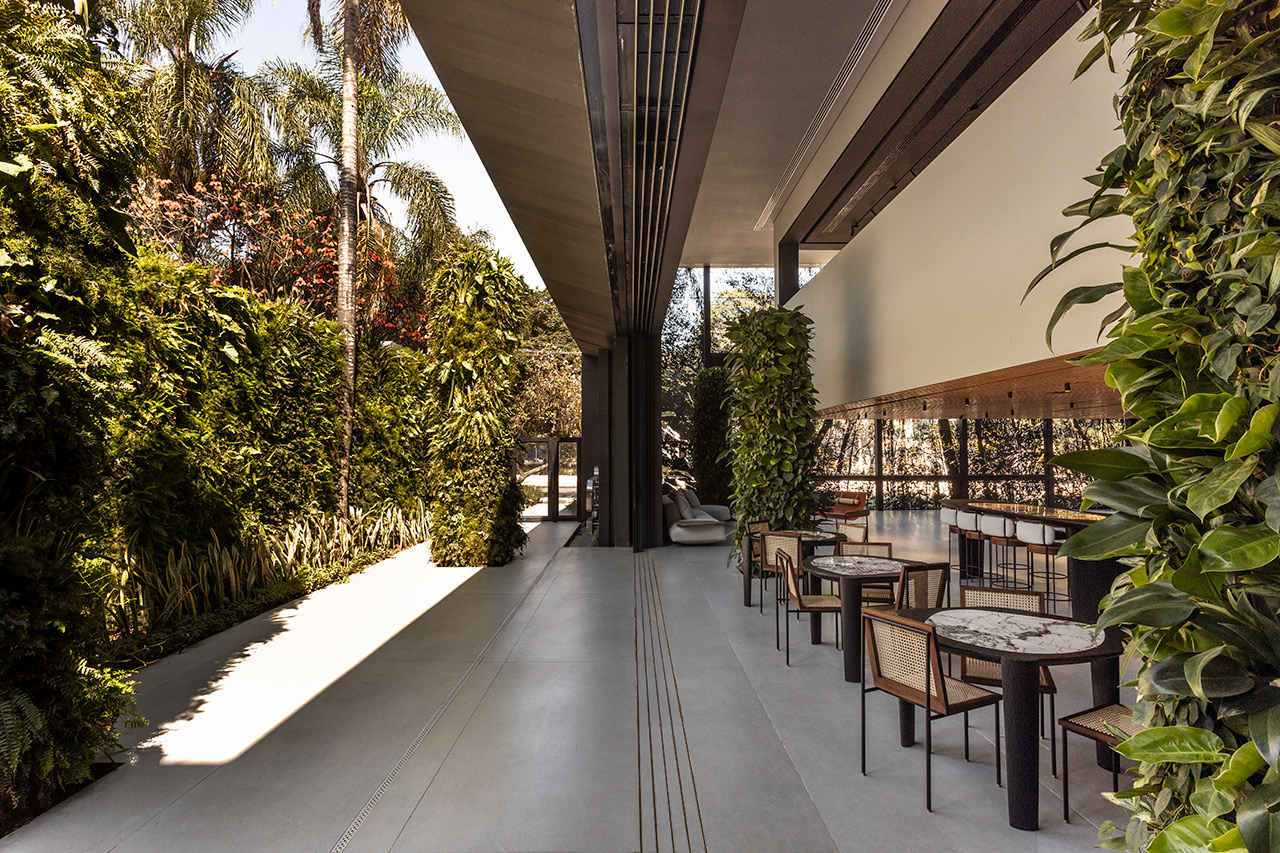 With her unique vision for this space, Fernanda underscores the profound significance of this project in her career: "The invitation to design the Roca São Paulo Gallery was a great honour and imposed a series of responsibilities on me in a very positive way. It meant having the opportunity to leave my mark on a project that invades the urban dimension, combining architecture, design, innovation and sustainability. It was also an opportunity to share my creative vision for a significant space in the city and to contribute to the promotion of knowledge and the meeting of professionals in my field. For all these reasons, it has inspired me to continue striving for excellence in my life and career," says Fernanda Marques.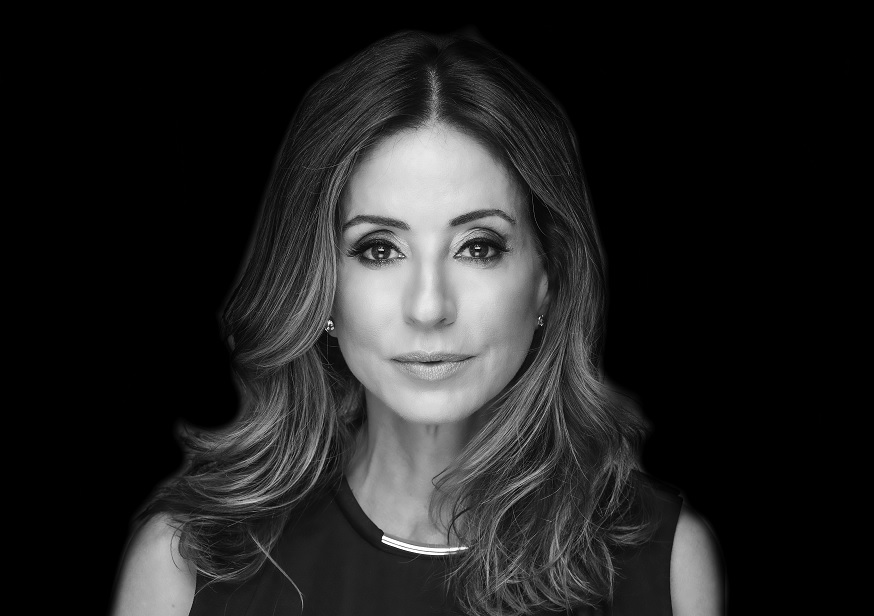 Getting to know the Roca São Paulo Gallery
Situated on Avenida Brasil, one of São Paulo's busiest avenues, the expansive 1,300 m² structure comprises three distinct blocks. Each block is meticulously crafted to embody the essence of Roca Group's renowned brands in Brazil: Roca, Celite, and Incepa. Reflecting the international concept of a versatile space, the layout seamlessly blurs the lines between interior and exterior, a hallmark of Roca Group's global Galleries. This design ethos fosters social interaction within a space that can be effortlessly tailored to accommodate a wide array of events.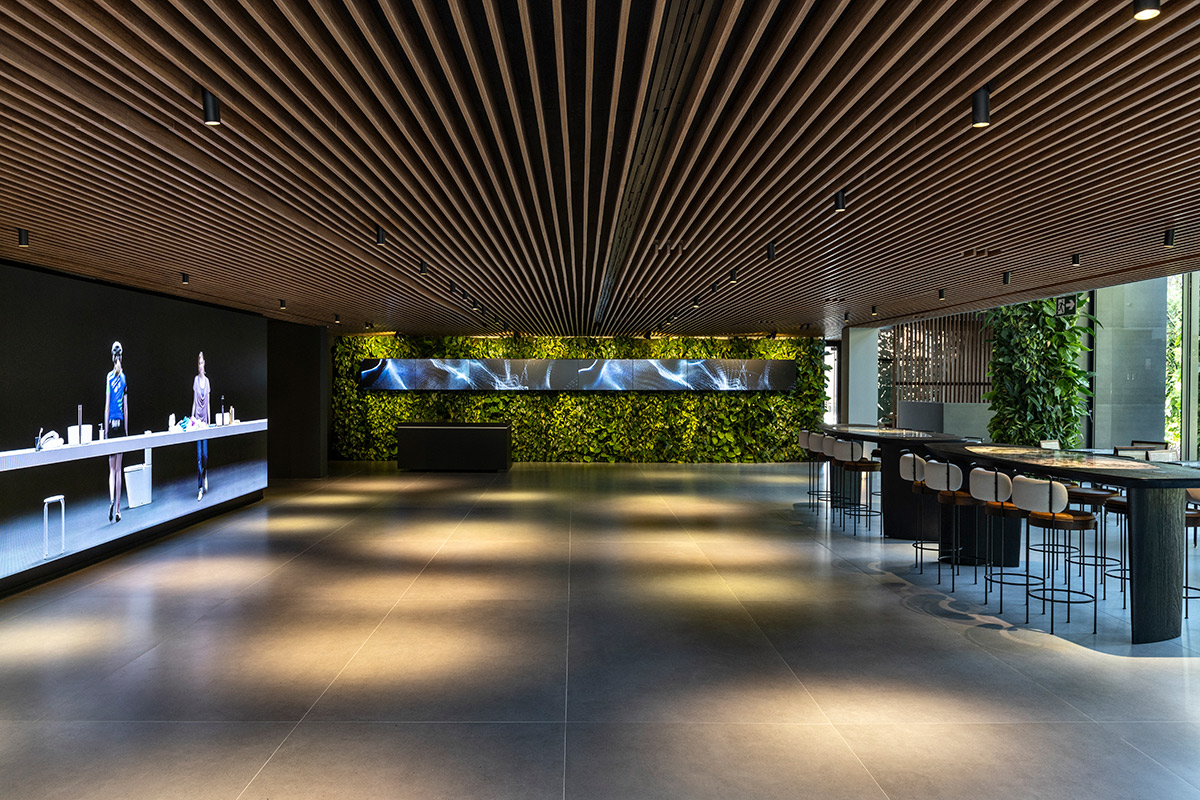 Beyond its captivating architectural and design prowess, the project distinguishes itself through its profound connection with nature and the surrounding urban landscape. The generous presence of wood and verdant foliage infuses the space with a timeless serenity, forging a harmonious bond with nature. Meanwhile, the transparent expanses of glass offer visitors panoramic views of the building's surroundings, fostering a dynamic visual interplay between the interior and exterior. This visionary design comes to life through the expertise of landscape designer Alex Hanazaki, who artfully captures the vibrant and diverse spirit of Brazilian nature.
Alex Hanazaki's landscaping project seamlessly blends with both the physical space - extending the Burle Marx Square - and the building's architecture. The concept involved incorporating diverse textures, colours, and scales by selecting lush and voluminous tropical plants to enhance the building's surroundings. Inside, the design concept extends the external landscaping to create a sense of spaciousness and a warm, inviting atmosphere.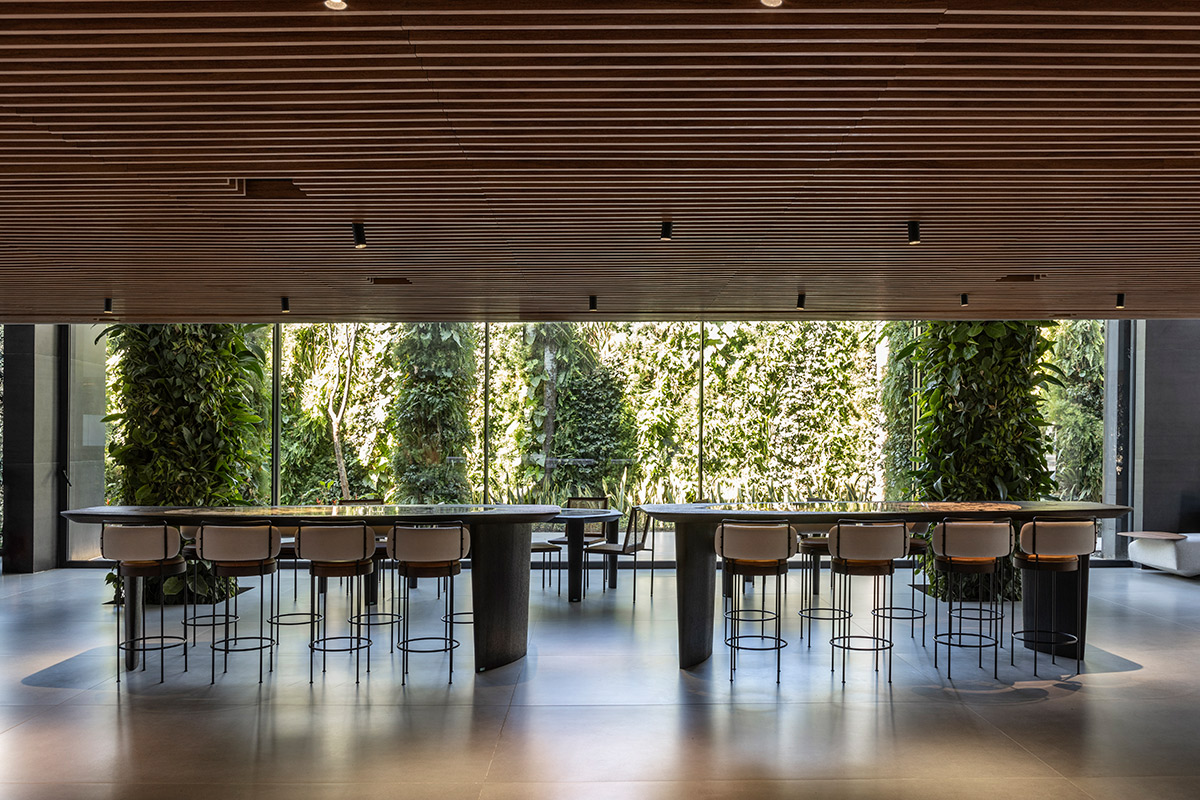 In curating furniture for this project, Fernanda Marques emphasized natural elegance and a timeless appeal to harmonize with the building's elements. The pieces prioritize functionality, comfort, and the essence of national design. In her approach, Fernanda Marques celebrates both local and international talents, cultivating a blend of influences and underlining the importance of collaborating with domestic designers to support the local industry and regional identity. Notably, Fernanda Marques' design brilliance is evident in key pieces like the Serras coffee table and the Infinito Bench, prominently placed in the Gallery's main hall.
The City of Choice
The decision to establish the seventh Roca Group Gallery in São Paulo was influenced by several factors. In addition to its proximity to the company's first factory in Jundiaí (within the state of São Paulo), the city held a strategic appeal as an economic and cultural hub, ranking first in both commercial and real estate markets according to a survey conducted last year by Urban Systems.
"The city's undeniable economic, social, and cultural significance, coupled with its prominent role in the fields of architecture and design, make São Paulo the epicenter of emerging trends," notes Roca's Sergio Melfi, Managing Director of Roca Brasil.
As Latin America's largest metropolis, São Paulo is also renowned in the industry for hosting significant events. In this context, Roca Gallery stands out as a vital contributor to the city's architecture and design sector. Its programme not only fosters closer ties with industry experts but also engages individuals with a passion for issues related to well-being and the quality of life we envision.